18 Apr

Spicy snail gyoza with smoked Andalusian sugar cane molasses broth
Ingredients (serves 4)
For the snail gyoza: 6 sheets of gyoza pasta; 250 g of snail meat; 1 clove of garlic; 1 carrot; 1 fresh spring onion; 150 g of grated tomato; Montilla fine wine, extra virgin olive oil Cordoliva, salt and ground chilli to suit your taste.
For the smoked broth: 1/5 l of mineral water; 1 piece of kombu seaweed; 20 g of katsuobushi (*); 1 Iberian Jamón bone (or Serrano ham); 2 carrots; 1 leek; Andalusian sugar cane molasses, smoked soy sauce and fresh mint to suit your taste.
Other: mojama (salt cured tuna) and mint flowers to suit your taste (*) Katsuobushi to suit your taste or shavings made with dried, fermented and smoked tuna that change their name depending on their thickness.
Method
The snail gyoza: finely chop the garlic, onion and carrot into a brunoise. Put oil in a container and fry all the vegetables until they are well poached. Add the snail meat and continue frying, add the wine, the grated tomato and the herbs and spices. Cook until the liquids have evaporated. Fill the gyoza dough and reserve cold.
The smoked broth: put the cold water together with the kombu seaweed on the fire, add the ham bone and the uncut vegetables. When it starts to boil, add the katsoubushi and remove the seaweed, cook over low heat for 10 minutes, remove from the heat and cool, strain and reserve.
Plating: when ready to serve, steam the gyozas. Heat the broth and flavour with Andalusian sugar cane molasses, soy sauce and infused mint, strain to serve. Chop the mojama into small cubes and place in a bowl, serve each one with a gyoza, smoked broth and decorate with a mint flower.


Cook from Cordoba. She studied at La Cónsula. First Andalusian woman to obtain a Michelin star, thanks to her work as head chef at the Restaurant "El Lago" (Marbella) in 2005.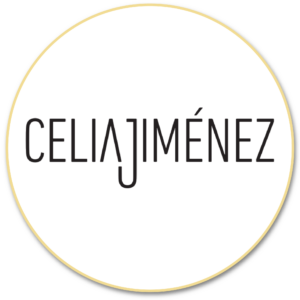 1 Repsol Sun. Innovative cuisine with a strong Andalusian accent. Dishes with a contemporary feel but rooted in traditional Andalusian recipes and the Andalusian pantry.