21 Apr

Andalusian sugar cane molasses granita with salty fried corn
Ingredients
1/2 litre of mineral water
1/2 l of Andalusian sugar cane molasses
Fried corn to tate
Salt flakes to suit your taste
Mint leaves to suit your taste
Method
Make a kind of mead by heating the water and, when it is hot (not boiling), add the Andalusian sugar cane molasses, stirring until a homogeneous mixture is made. Bring to a boil, turn off, leave at room temperature before freezing.
When it is going to be prepared, put it in a slushie machine and, when it is slushy, plate it.
Plating: arrange a little Andalusian sugar cane molasses on the bottom of a plate/glass, over it the mead granita, some fried corn grains and decorate with some mint leaves.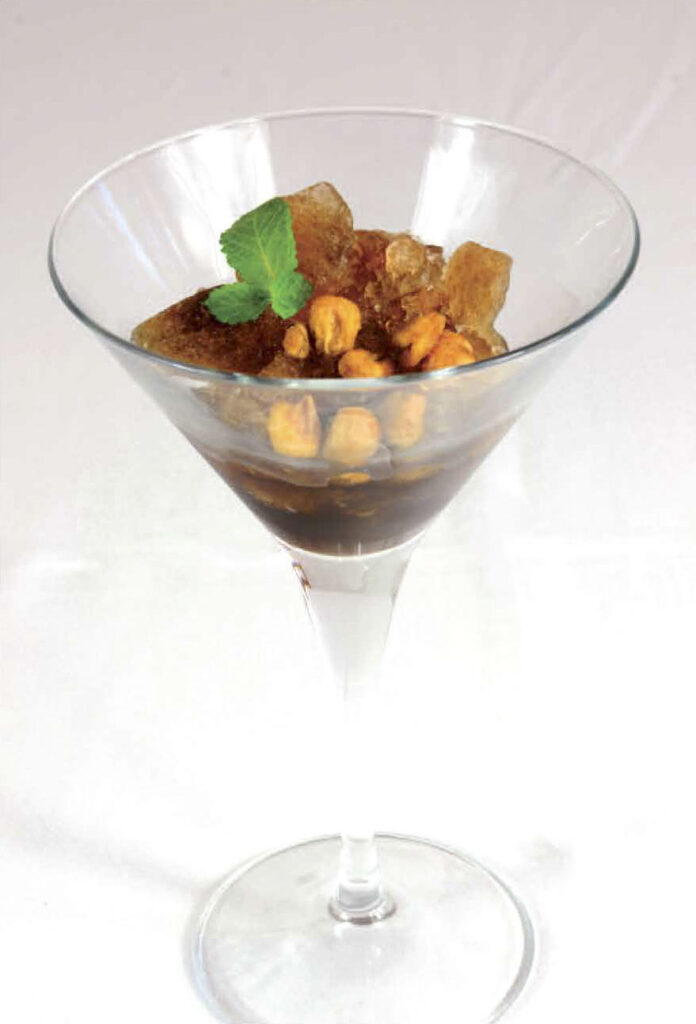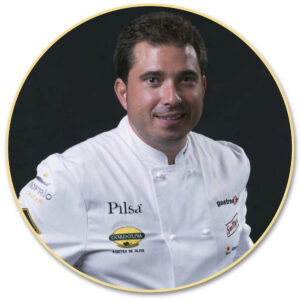 Chef from Malaga, he studied cooking at La Cónsula. More than 20 years in prestigious restaurants and more than 7 with his personal project. Traditional Malaga cuisine in which produce, know-how and creativity coexist on a daily basis.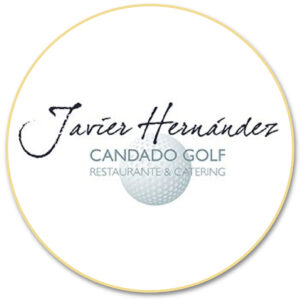 Awarded in the Gastronomika 2019 with the best Russian salad. Its natural surroundings make the restaurant an unbeatable place to enjoy good gastronomy.